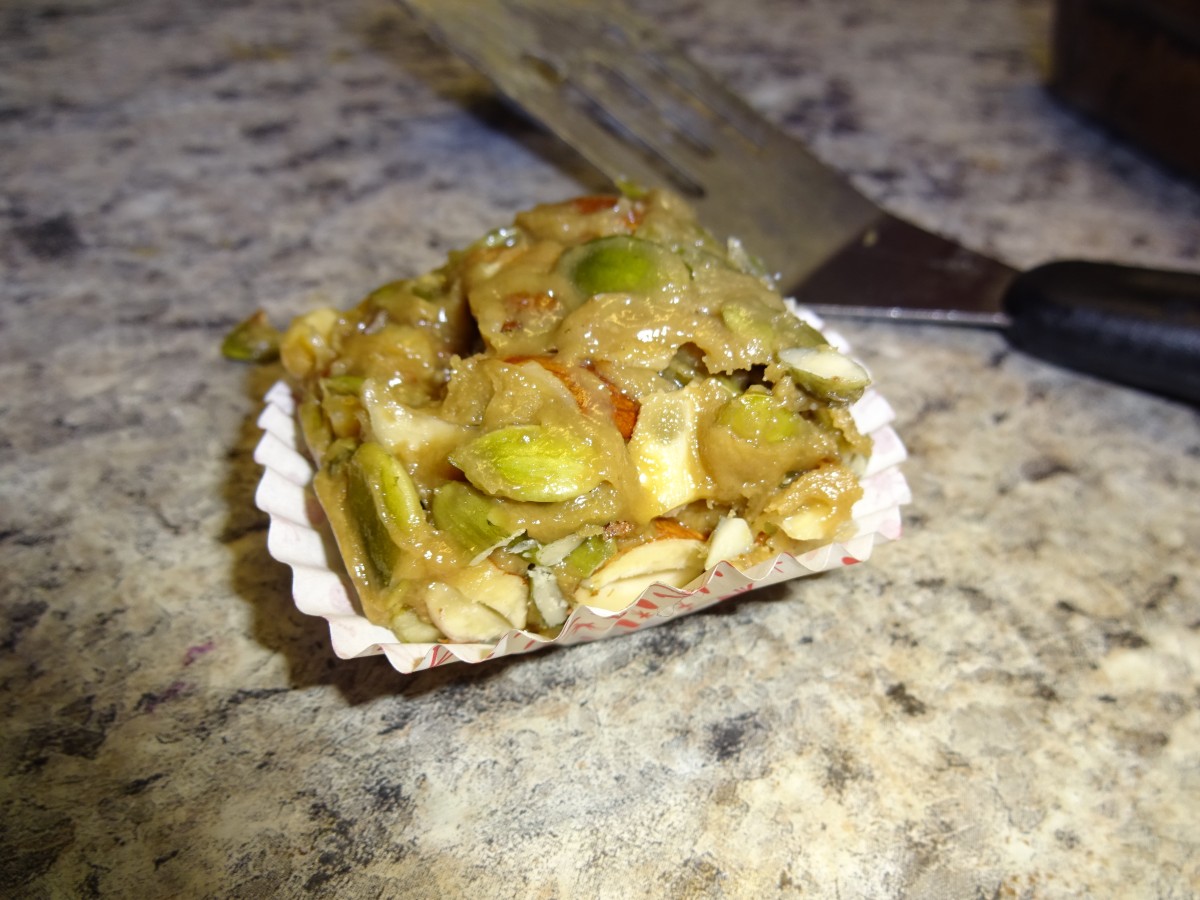 Indigo Bars... Mmm! My kids love these as a delicious alternative to granola bars, or even to cookies or cake! They are inspired by our local organic eatery/salon, Indigo Organic, where Ryan took our two kids out for breakfast on their birthday. Yes, they share a birthday!
We had started Full GAPS two months earlier, and had not yet eaten anywhere away from our home. However, the kids were really looking forward to continuing the tradition of their father taking them out to breakfast on their special day. They chanced Indigo, and enjoyed these sweet treats for breakfast! They loved them so much that they came home and asked me to make my own recipe based on their description of the bar.
The following is our original "Indigo Bars" recipe, enjoyed countless times by my family in the past 6 months!
1 lb soaked almonds or hazelnuts, whole or chopped
1 cup soaked pepitas
1 cup or 8 oz peanut butter or sunflower seed butter
1 cup honey
Mix together in a bowl. Press down into a greased 9x13 pan. Refrigerate and cut. Enjoy!