Two Tables
"[T]he Pharisees complained against His disciples, saying, 'Why do You eat and drink with tax collectors and sinners?' Jesus answered and said to them, 'Those who are well have no need of a physician, but those who are sick.'" Luke 5:30-31
Day after day, I attempt to sit down midday at the table for a nice, quiet lunch with my children, conversing about the studies we completed that morning. Instead, it seems that my table is filled with knock-knock jokes, bodily noises, and spilled bowls. Just like the Pharisees asked Jesus, I ask myself why I sit down at at this crazy table with all these weird people.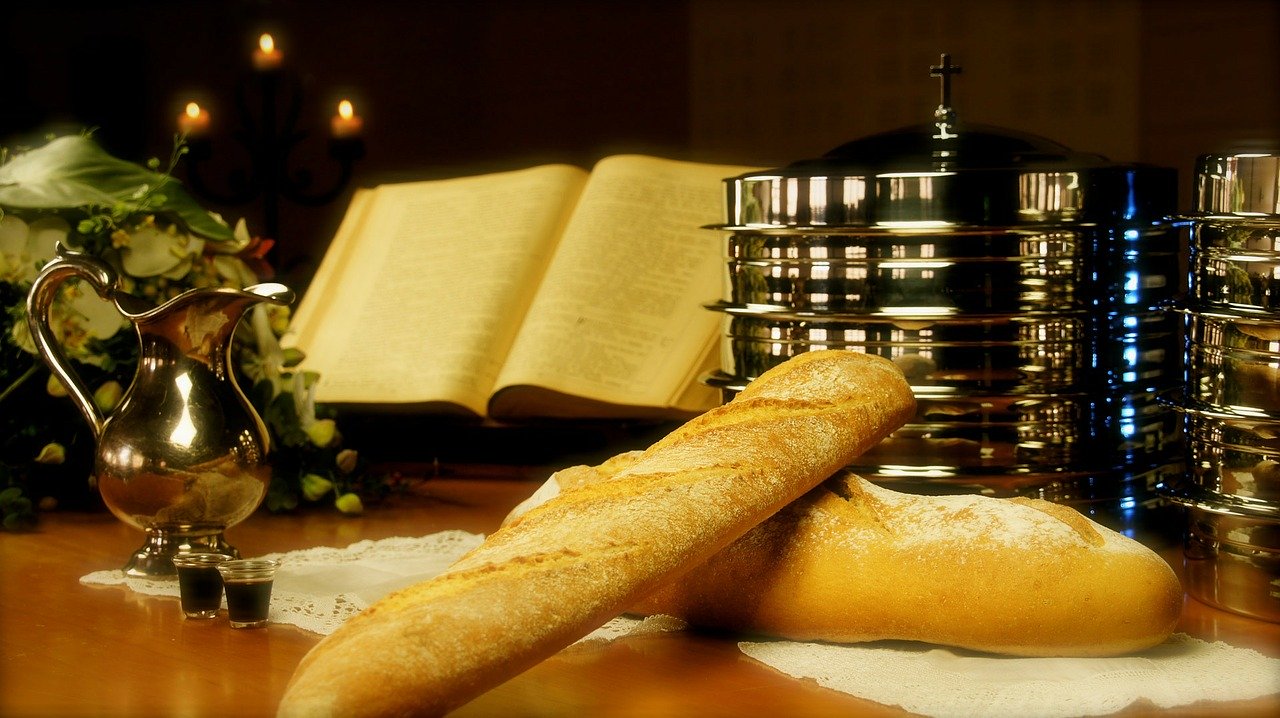 Whether it's sitting down together for lunch, having devotions, or brushing our teeth, everything we do as mothers has a dark shadow hovering over it: every single person under this roof has been diagnosed with terminal illness, namely sin. You and I have passed on this genetic flaw to our beloved children. We grumble, we fret, we neglect our duties. We yell, we despair, we sigh. As we sit around our crazy tables, there isn't much hope.
But there is another table: the table of the Great Physician who welcomes all who are sin-sick. At this table, Christ prescribes for you the only remedy for your terminal illness: the forgiveness of sins, through His body and blood. His never-changing love redeems your sins and sanctifies your life. Now, with His Spirit pouring forth through you, your table (and all it symbolizes) has been cured and declared whole (even if your kids never outgrow the nonsense jokes)!
Here stands the font before our eyes,

Telling how God did receive us;

Th'altar recalls Christ's sacrifice

And what His table doth give us;

Here sounds the Word that doth proclaim

Christ yesterday, today, the same,

Yea, and for aye our Redeemer. (Evangelical Lutheran Hymnary 211:6)
For Further Reading: Psalm 51; Luke 24:30-31
This devotion is provided to offer encouragement to all of you mothers out there, from my book, or my upcoming book, for free distribution. Please read, be encouraged, and share the love of Christ! This devotion is from the upcoming Meditations on the Vocation of Motherhood: Volume Two. It is brief, keeping in mind "mom-sized-moments" between all of our callings.
You might also enjoy the article The Lord's Prayer or The Apostle's Creed in the Time of Pandemic
or Devotion: Direction and Protection