Little by little, even in the midst of a pandemic, I continue to peck away at the keyboard, writing devotions for a New Testament companion to Meditations of the Vocation of Motherhood, Old Testament Volume 1. Many mothers I know have recently been thrown into new vocations over this past week, yet those vocations have been known and planned by Almighty God all along. Over the next few days and weeks, I'd like to share some encouragement with all of you mothers out there, by providing a few devotions from my book, or my upcoming book, for free distribution. Please read, be encouraged, and share the love of Christ!
This devotion is a draft for the New Testament Meditations. It is brief, keeping in mind "mom-sized-moments" between all of our callings.
Direction and Protection
"I am the good shepherd; and I know My sheep, and am known by My own. As the Father knows Me, even so I know the Father; and I lay down My life for the sheep. And other sheep I have which are not of this fold; them also I must bring, and they will hear My voice; and there will be one flock and one shepherd." John 10:14-16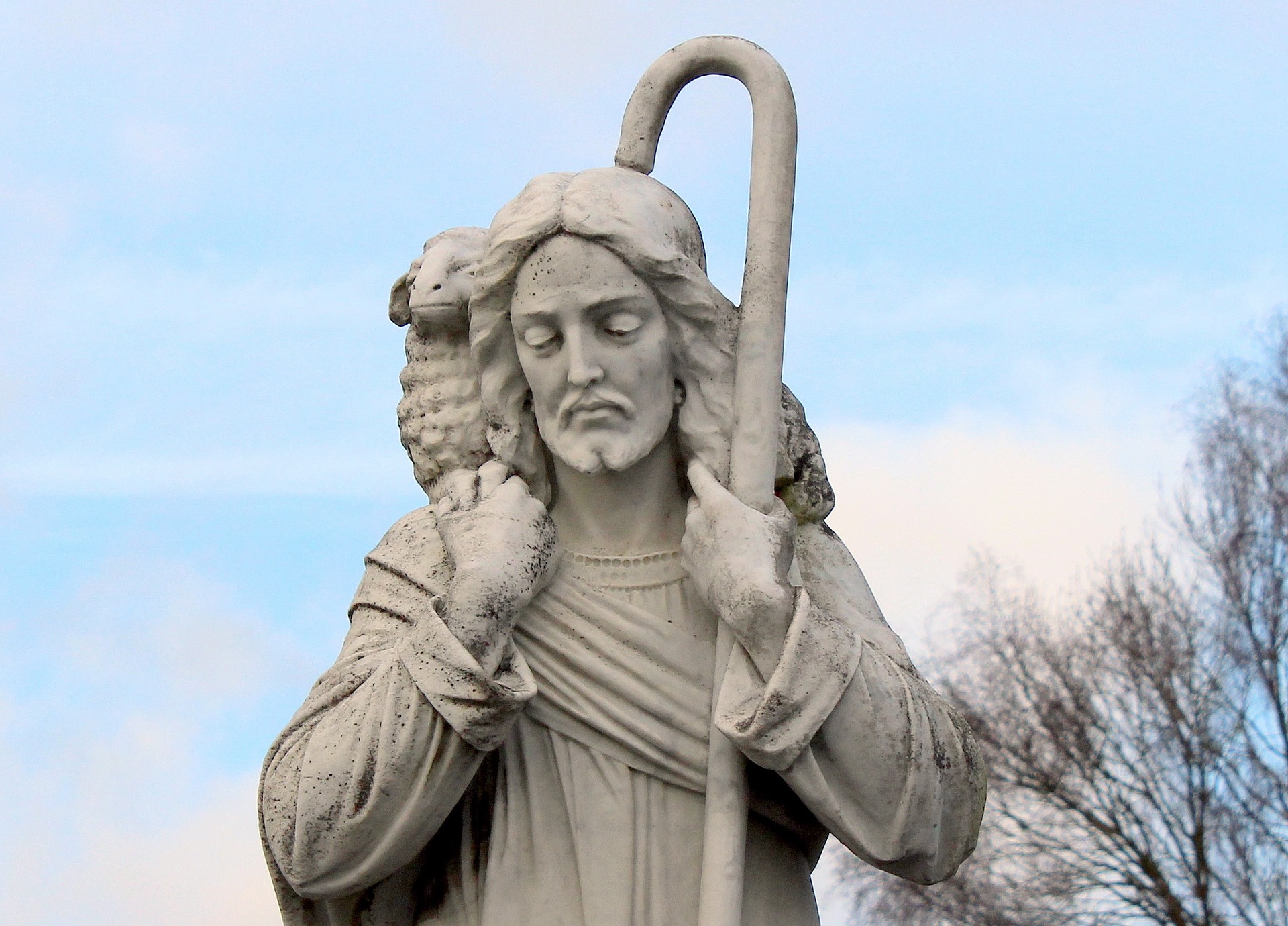 I just learned that, because of COVID-19, my church has closed its doors until further notice. This virus seems to have turned the world upside down! Any time in my life before a week ago, if you would have told me my church would be forced to disband, I would have guessed it would be due to persecution, war, or political instability. It never could have crossed my mind that it would close due to a virus!
Today, suffering and death are on the minds of anyone with access to the media. Fears, uncertainties, and doubts threaten as they prowl near our gate. Whatever concerns you during this outbreak, or on any day at all, find comfort knowing you are a sheep belonging to the Good Shepherd. When the Lamb of God willingly gave up His life for the redemption of the whole world, He did it not just for "the flock," but also for each individual lamb, for you! Prior to His sacrifice, Jesus spoke of you and me! We are some of the sheep "not of this fold," that He would later bring in! Through the waters of baptism, in the Meal He provides, He gently directs and protects His flock, washing away all of our fears, anxieties, and concerns. Whatever the outcome of COVID-19, you are safe with your Shepherd.
Tender Shepherd, never leave us From Thy fold to go astray;

By Thy look of love directed, May we walk the narrow way.

Thus direct us and protect us, Lest we fall an easy prey.

Cleanse our hearts from sinful folly

In the stream Thy love supplied,

Mingled stream of blood and water

Flowing from Thy wounded side;

And to heav'nly pastures lead us,

Where Thine own still waters glide. (Evangelical Lutheran Hymnary 367:2,3)
For Further Reading: Psalm 23, John 10


You might also enjoy the article The Lord's Prayer in the Time of Pandemic