While I'm working lightly, I listen to BBC World News and while I'm working more intensely, I switch the gradio to classical, swapping between Swiss Radio and Audiophile.
The gradio?
Why, yes! It's a GNU/Linux radio application for listening to online broadcasts.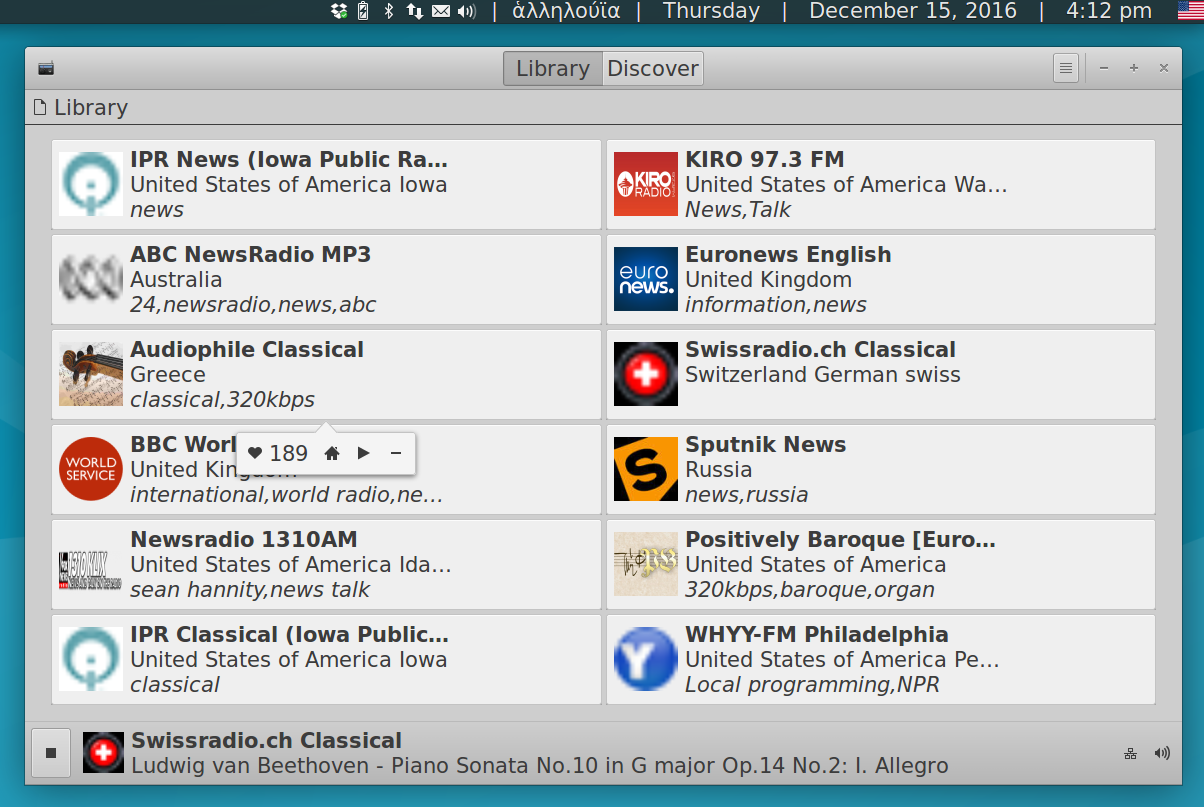 How to Install
Type three simple terminal commands to:
Add the Gradio repository to your system's software update list.
Update your system's list of available software (now tapping into the new repository).
Install the Gradio software to your system.
Here are the three commands (feel free to copy and paste the first one, to ensure proper spelling):
sudo add-apt-repository ppa:haecker-felix/gradio-daily
sudo apt-get update
sudo apt-get install gradio
Enjoy!